We are highly experienced insurance experts. Our Primary duty is the interest of our clients. We bring an unmatched combination of industry-specific expertise and years of insurance brokerage experience to develop customized insurance packages for organizations across various sectors in the Kingdom of Saudi Arabia.
Our Values Form the Foundation of All Our Partnerships
Transparency
We strive to offer our clients honest and unbiased advice across all brokerage transactions.
Integrity
Our commitment to the clients stems from solid ethical foundations, sincerity and clarity.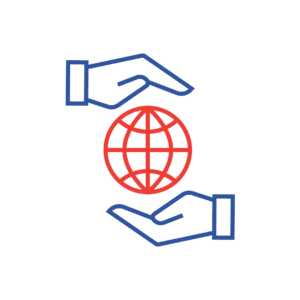 Efficiency
We provide high-quality and quick services in an organized and professional manner.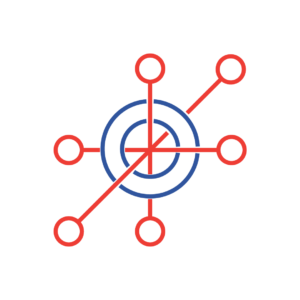 Innovation
Our team of professionals constantly transforms and innovates to find newer and impactful approaches to handle our clients' insurance requirements.
Message from the Founding Partner
Since its establishment in 2009, AIMS Gulf has been working diligently to continuously help Saudi organizations protect their resources and reduce their cost of risks.
Throughout the years, we have proved our expertise in covering our clients' most sophisticated and challenging insurance requirements. We take pride in our solid partnerships with regional insurance companies and our ability to adapt to unpredicted changes.
The COVID-19 pandemic was proof of our resilience and perseverance. We were instrumental in helping our clients overcome this crisis which reinforced their trust in our services. We showed them that we are always ready to address business challenges in an ever-evolving environment and protect their interests.
Our commitment to our client's success and growth is ingrained in our culture. It is evidenced in our brokerage and risk management services and our high retention rates.
Regardless of the magnitude of the risk, our focus remains on our client's continuous and safe growth and the sustainable development of our beloved Kingdom of Saudi Arabia.
Elie Ziadeh
Message from our GM
With all the challenges we have gone through these past couple of years, from the Covid-19 pandemic to the rising economic crises, our determination and commitment to ensure safe business growth for our clients has never been stronger.
AIMS Gulf has proudly been in business for more than ten years. While understanding the enormity of the challenges, we remained committed to our mission and have grown in pursuit of excellence.
Our client's trust in our services and the long-lasting partnerships solidified AIMS Gulf's reputation as a leading insurance brokerage firm in the Kingdom of Saudi Arabia.
At AIMS Gulf, we are dedicated to meeting and exceeding our client's expectations by helping them navigate the ever-changing risks in their industry.
We will always stay true to our promise: to secure safe business growth for all our clients. Always.
Abdulrahman Alsuwaigh